You can still make an impact!
We had a great evening of fellowship, not just sharing a meal, but hearing how your generosity makes an impact in Cuyahoga County. Thank you to all of the donors who already partner with us – we couldn't do this without you! There are still so many in our community struggling, depressed over their circumstances, and without hope. Our desire is to bring the light of Christ into their lives.
Check out this short clip and consider donating to partner with Love INC in its mission of transforming lives. If you're interested in donating by check, checks can be mailed to P.O. Box 31775, Independence, OH 44131.
Each one of the clients in the above clip has a story of how God worked in their lives through Love INC during a difficult time. We encourage you to watch their full videos below. Beyond monetary donations, we are asking Love INC supporters to donate their time in prayer for not only our clients, but others in Cuyahoga County in similar situations as well.
If you're interested in seeing the full event, check it out below! The video includes the cooking demonstration portions of the evening and is about 65 minutes.
If you're interested in cooking the Jambalaya as well, here is the recipe: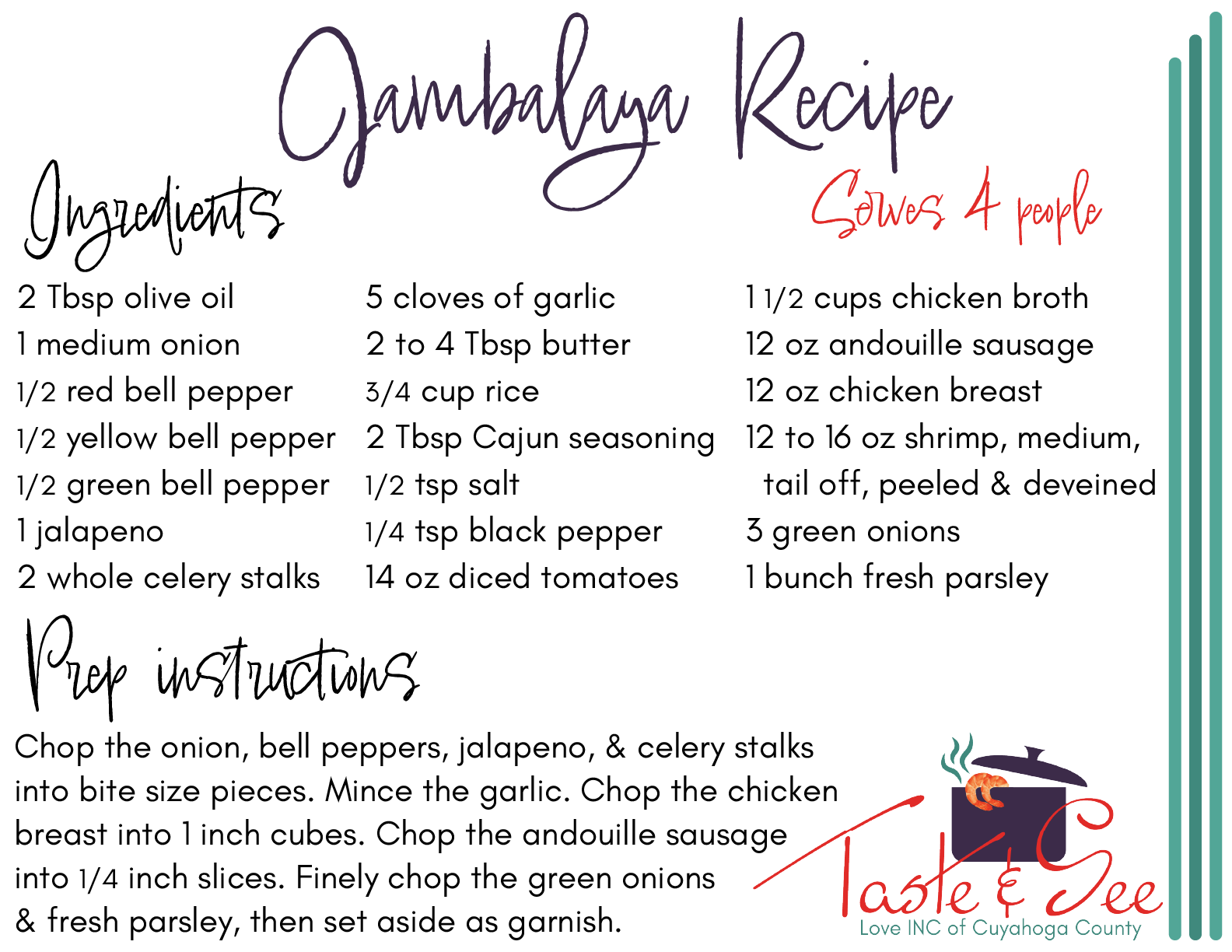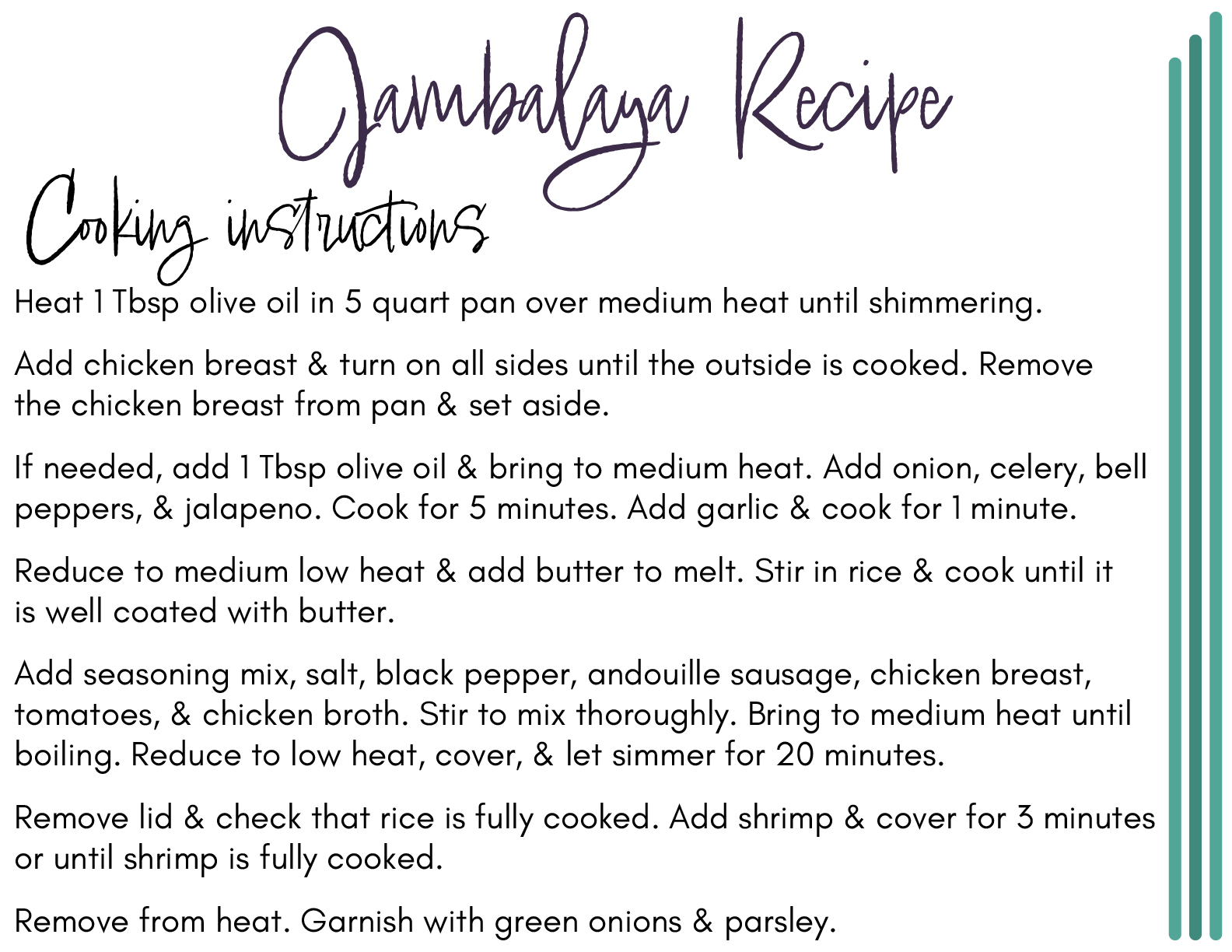 If you would like to view the event without the cooking demonstration portions, you can watch the video below. It is about 50 minutes.